Simple, Affordable and Accessible Financing
Progressive Finance Limited is a Public Limited Company registered on 14th Ashwin, 2051 under the Company Act, 2021 BS. We are a C-class licensed financial institution under Nepal Rastra Bank 2062 31'1' Act. Located at the heart of Kathmandu – Pako, Newroad, we started our operations from 14th Falgun 2052 BS. Our name was changed to Progressive Finance Limited from Merchant Finance Limited in 2067 upon the approval of company's Annual General Meeting, Nepal Rastra Bank and Company Registrar's office. Going public on 28th Shrawan 2064, we issued 120,000 shares for initial public offering. Later, with the reissuance of 59,01,000 right shares in the ratio of 1:2.81, we have as of now reached the total paid up capital of Rs. 80,01,00,000 on date 15th Baishakh 2076.
Progressive Finance Limited succeeds in establishing itself as a reputed and reliable financial institution in Nepal by offering attractive interest rates and satisfying the customers at the same time. The company fulfills financial needs of the customers in an easy way with average interest rates and different schemes and facilities. It helps secure the depositors life-time savings offering them an attractive return on their savings.

Message From CEO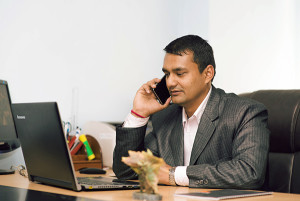 In today's fast-changing world economy, staying true to the principles of integrity and responsibility is more important than ever. As a company that encompasses broad range of economic services, operating sustainably is central to our mission.
It gives me a great pleasure to welcome you to Progressive Finance website. This website is a part of the external manifestation of our commitment to transparency and open communications to all our stakeholders as well as to the wider public interested in our activities. Our strategic priorities are grounded in a fundamental sense of responsibility that includes all stakeholders – customers, employees, communities and shareholders – whose support is essential for our continued success.
Looking back at the growth over the years since our inception in 2051 BS, I am extremely proud of what we have achieved, and even more excited about our outlook for an equally promising future. We continue to transform as we aim for sustainable growth based on our philosophy of placing our customers at the heart of everything we do.
Mr. Bishal Humagain | Chief Executive Officer